Spring Family Day – April 1st – Old Independence Regional Museum (Posted by Ginger Smith)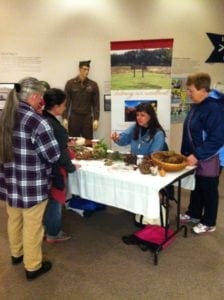 Spring Family Day – April 1st – Old Independence Regional Museum
Celebrate the spring season with Old Independence Regional Museum at the 2017 Spring Family Day, on Saturday, April 1, 2017 from 10am to 2pm. The event is free and open to the public. This year's program features "Wild Arkansas" with special programming that includes Rodney Paul of Raptor Rehab of Central Arkansas, who will be bringing various species of birds. Dr. Tamara Walkingstick with the Cooperative Extension service will talk about wild, edible plants. Sandra Chandler, geologist with the Education Outreach program of the Arkansas Geological Survey will be available to talk about rocks and minerals, and Dr. Nancy Kohn, Lyon College, will provide information on Arkansas amphibians.
In addition to the featured guest presenters, there will be opportunities to create various crafts related to Arkansas and its natural history.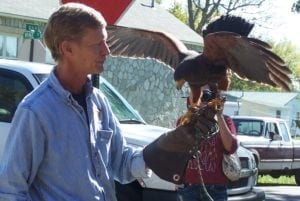 "This is a wonderful opportunity for kids of all ages to come to the museum and learn about some of the amazing creatures, plant life, and features of our state," said Vicki Garland, Humanities Educator.
The Museum gift shop will be open for the day with many items for kids and families. We stock many items from local artists, authors, and crafters. The gift shop is well stocked for the event with fun plush animals, educational toys, and historical books.
This humanities program is made possible by local support from Independence County and the City of Batesville, as well as by Challenge Grant Endowment funding from the National Endowment of the Humanities. Any views, findings, conclusions or recommendations expressed in this program do not necessarily represent those of the National Endowment for the Humanities.
Old Independence serves a 12-county area: Baxter, Cleburne, Fulton, Independence, Izard, Jackson, Marion, Poinsett, Sharp, Stone, White, and Woodruff. Parts of these present-day counties comprised the original Independence County in 1820s Arkansas territory.
The museum is open Tuesday-Saturday, 9 a.m. to 5:00 p.m. Admission is $3.00 for adults, $2.00 for seniors and $1.00 for children. The museum is located at 380 South 9th street, between Boswell and Vine Streets in Batesville.
(I have included some photos from past events.  One photo is of Dr. Walkingstick speaking about edible plants.  The other photos feature volunteers from the Raptor Rehabilitators  program showing birds.)
The following two tabs change content below.

Ginger Smith joined OGTC a couple of years ago as a volunteer, and has lived in this area since 1972 when she moved to be near her parents, the late Doss and Vivian Burgess. Her late father was Independence County Appraiser and any time family, whether kids or grand kids, came to visit for even a short time, he would take them to A.D. Hill's grocery store, and get them a soda pop and candy bar, see the talking bird there, and end up "checking out the great White River." All the kids and grands have played on the banks there, picnicked, and played on the old train. Ginger is adamant, since she moved to Batesville, there is just no other place to raise a family. Her love for the area and desire to help promote it in her professional capacity led her to seek volunteering, and Charlie Morris, whom she met when she was a typesetter at the Daily Guard Newspaper, put her in touch with Cathy Drew, Executor Director of OGTC. She has been on board since then and says she has loved everything she has done and is proud to represent North Central Arkansas.
The last 20 years of her employment she worked for the late County Judge David Wyatt, West Elementary School Principal Jerry Harris, and Circuit Clerk Claudia Nobles and Judge John Kemp. At the Guard Office she says she made friends for a life time, and then the West Elementary teachers, students, and their families grew close to her forever. Her last job she was hired in a newly created position to collect felony fines and restitution. She was so proud that after three years she more than tripled the annual revenues that she retired! Her part-time retirement job was with the ortho docs, Drs. Allen and Angel where she also met many people from all over the area, and made another set of new friends! She is a published writer and has also written feature articles for the Batesville Guard TV Guide and the Arkansas Democrat Gazette.
She has a daughter, Misty Long Sparks, son-in-law Dloyd Sparks, and three grands, Dalton Lee, Victoria Lynn and Anna Rose, and says they are her greatest joys on earth. Her late husband, Ken Smith, was the Batesville Postmaster.
Totally retired now, Ginger offers her time and writing abilities to OGTC as she travels around the state and visits with so many nice folks, writes reviews, and tries to be a worthy representative for Ozark Gateway Tourism. She is a people person who really cares for all God has blessed us with in our beautiful state of Arkansas in the United States of America.

Latest posts by Ginger Smith (see all)